"The best single camera shoot I've ever seen... Thank you!"
Charles M. Trotter
Bartsch Trotter & Associates
Venice California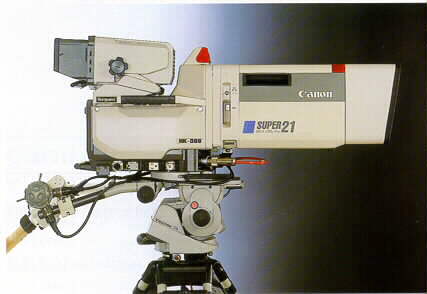 Ikegami HK 388
CAMERA Op
(ENG, HH, Studio)
Will your show look like the networks, or a high-school video class? Too many times shows look bad simply because the wrong person was put behind the camera.

"A Cameraman's A Cameraman"

is about as true as

"A Camera's a Camera"

Appearance is everything, and today's Fortune 500 clients demand world-class shows. When you book me, you have ten years of professional studio and EFP experience behind the camera.
precision set-up and BALANCING

responsive & quick PICKUPS

accurate follow FOCUS

quick and effective FRAMING

smooth, broadcast-quality DYNAMICS
I have extensive experience with sports lenses, including the Emmy award winning Canon 70X Digital.


Presentation Graphics Designer & Operator
Recently I worked on a PowerPoint presentation with the director of the Human Genome project. The presentation contained several animations, and was incredibly graphics intensive. Every other slide had a complex scripted build sequence. I was able to follow his cues through a barrage of bio-techno-babble. I had worked with him once before on a biology show. He's one of the more interesting presenters I've worked with.
Most presenters are very concerned about who's running their presentation backstage. Besides understanding the software involved in presentations, I've learned how to listen to, and effectively work with the most anxious of presenters to help reassure them they're in good hands so they can make an effective presentation.
I'm also able to make any last-minute changes necessary, including image editing in photoshop & illustrator, and make them FAST. You can also trust me with complete creative services for your presentation, from concept to reality.

PROJECT MANAGEMENT /
LABOR COORDINATOR
Ever feel like you're going to lose it? Let me take some of the weight off your shoulders by working as a project manager on your next show. I can arrange equipment rental, book crew and talent, and perform any number of tasks to make your job easier. And my pre-pro services are included in my dayrate for the show. You can trust me to make it happen, and make it look like a million dollars on a gold platter.
"It's not that video
is not art.
But to me, film is oil painting and video
is like clay or watercolors."
PAT HEALY, director